It's that time of year!
It's happening, JavaScript is one of the most popular languages and it's conquering the server side and the internet of things as well. JavaScript is just eighteen years old, and the future is bright. But how this future looks like? How can we improve JavaScript to make it better, focusing on large scale projects with millions lines of code?
With projects like asm.js and Emscripten, Mozilla is beginning to see JavaScript as a virtual machine and compiler target. Will it change how we think about and how we use JavaScript? How compiling C++ code to really fast JavaScript code will transform the web? At mloc.js we are bringing together representatives of major browser vendors, industrial users with large web projects, and authors of compile-to-JS projects with the goal of moving the web forward. Together we will discuss what will be possible with the web platform in the next 10 years.
mloc.js 2015 is a conference for people interested in the future of the language and the platform, the possibilites of JavaScript on the web and on the server side. For people doing or planning to do big JavaScript projects. And for people would like to see how is it possible to improve JavaScript by making it smarter, faster and sexy.
Check our summary video of 2014:
Location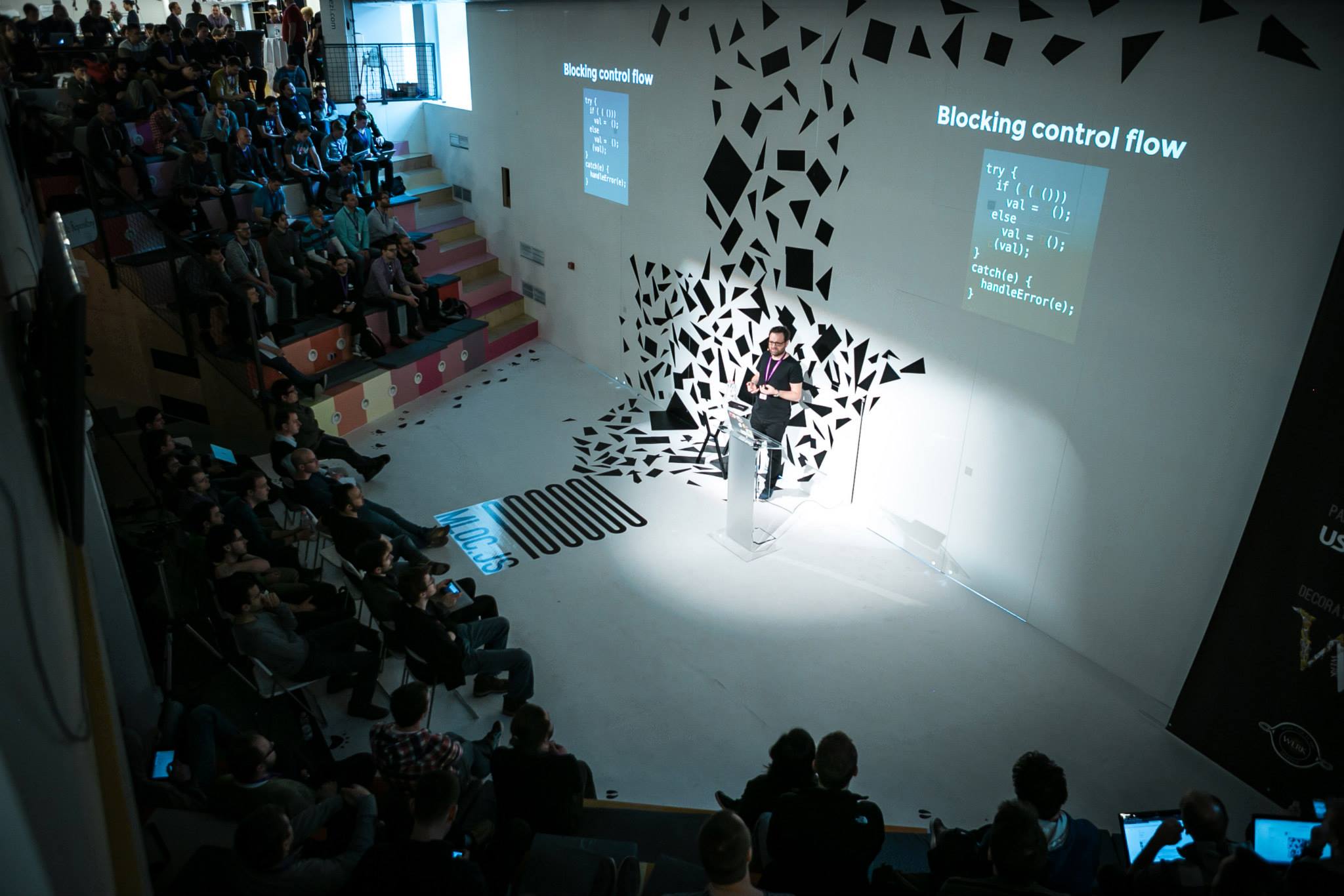 Organizers
Prezi

I am the Engineering Manager of Tooling teams at Prezi. I not only work on growing and coaching teams but I work closely with developers to see how I can help them be happier and more productive by the use of different tools and technologies.

Laszlo Pandy

Prezi

Engineering manager of the JavaScript team at Prezi, where we love all JavaScript technologies especially TypeScript, Haxe, Emscripten and Elm.

Ustream

I am the Senior Engineering Manager at Ustream and I oversee all site, streaming, and infrastructure teams. Early on, I specialized in building and operating large scale web applications, including the design and development of several Alexa Top 100 sites. Nowadays I focus on improving the way we develop at Ustream, creating effective processes and building a culture where our engineers can not just continuously deliver but also continuously improve. I strongly believe in teamwork, devops and lifelong learning.

José Enrique D'Arnaude

Prezi

I am a C++ developer who has interest in any technology that helps cross platform development. Passionated about computer graphics, performance and football.

Attila Balogi

Prezi

Co-Organising international tech conferences in Budapest with 300-1000 participants. Project management of the events, Design and execute global communication campaigns for Stretch, Mloc.JS, Craft, Redefine ​Conferences.

Prezi

I am an innovative professional working in advisory and international marketing positions in Europe and Asia. In current position at Prezi, I deliver small- and large-scale projects, from optimization to communication, handling international events like mloc.js, RAMP and Stretch.
Code of Conduct
We stand for a welcoming community.
At our conferences we encourage respectful smart conversations that help improvement and inspire innovation. Sexism, racism, and being an asshole in general is not appreciated. If you do so, get prepared to be challenged by conference staff, who will probably ask what's wrong with you.